マレーシア・ボルネオ島コタキナバル英語学校『GEC』体験談
『GEC』での楽しい思い出、留学を検討されている人へのアドバイスなど、『GEC』修了生の体験談をご紹介♪
各国出身生徒 体験談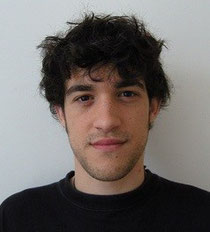 Carlos Esmeralda, Spain
Kota Kinabalu is an amazing city which I like, all thenatural surroundings are breath taking. The people here are friendly, I can swim all year round and I love the local food! I like the learning environment at Global English Centre – it's a unique language centre in a unique location. The teachers and students at GEC are friendly and the class sizes are small, which is great for individual attention.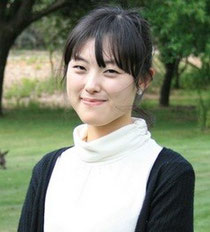 Hae-Won Kim, South Korea
I really enjoyed my studies at GEC. My teacher is very nice, the course is very interactive, and the topics are interesting ! This is a completely different way of learning; we study with games, in groups, and through activities outside of the school. The nationality mix is very good, I have met people from all over the world! I learned different cultures and shared great moments!Moreover the school has got a lot of facilities, computers, and sofas. It is always neat and comfortable ! Finally I would like to say that I love the activities organised by GEC !! For all those reasons, I would recommend this school to my friends!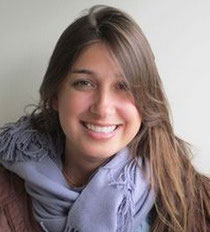 Paola, Italy
It is very nice here! I have been here for 1 1/2 weeks and am staying 3 months. I have already made some friends in my class. I'm going to university back in Italy when I finish my English class. I love the Lexis English school in Byron Bay because they help you a lot, everyone is very nice and very happy! Every day I ride my bike from my homestay to school which I enjoy. Yesterday I went to the light house, it was great.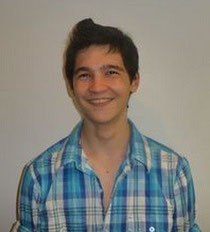 Leo, Switzerland
Kota Kinabalu, It's a very nice city!I have been here for 3months. I really had fun with everybody at the school. I couldn't go into the bar where my friends went because I am the youngest student in this school, but I always went out with them in the park near to the school, talking and having fun, and everyone took care of me. They are very friendly.
When I arrived at Global English Centre, I didn't know how to speak English very well, but as soon as I started the course with the good and friendly teachers everyday, my English started improving. It is important to study not only in school but outside of school as well. Going for shopping, going out with your friends is a good way to practice.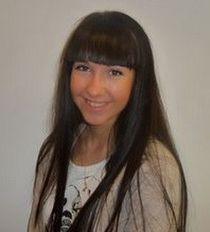 Alina, Russia
I arrived in Kota Kinabalu 7 weeks ago. My past time is unforgettable even for this short time. I fell in love with this country, this City and of course Global English Centre has a friendly atmosphere, great teachers. I found many friends from all over the world at Global English Centre. With my friends' help, I could  improve my English. Spending time with my friends all the time is great fun.Kota Kinabalu is very beautiful, clean and people are very friendly. I am very glad that I am here!
At the end of August, I am going back to Russia, and I will continue my study at high school for nine months. After I finish my high school, I will come back to Malaysia to study at a University in Kuala Lumpur.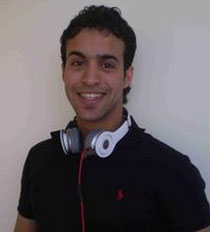 Ferass, Saudi Arabia
I am Ferass and I am from Saudi Arabia. I came to the school 2 months ago for the first time. I couldn't understand anything and I couldn't read, write or speak English. Now I am not bad and I want to say thank you to all the people at Global English Centre especially Mr Michael for your time helping me with my many questions after class!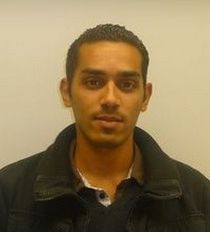 Dimitri, France
I arrived in Kota Kinabalu 2 months ago. Kota Kinabalu is a small city but also like a big city. There are many activities to do and to do again!The people are very friendly. You can meet lots of students and they are all nice, so it's easy to make friends.
Global English Centre is a great school with good teachers. You can learn English quickly and well. I think best way to practice English is going out with new classmates from different countries.
Hanif, Malaysia
For me personally, a language is experienced rather than learned, exercised rather than theorised and applied rather than simply reading it out of a book, and that is exactly what the GEC does to help students with the English language. Here at GEC, rather than only listening to the teaching staff, we are also required to provide feedback every now and then, and this creates a good learning environment where students are encouraged to start and apply the English language throughout the whole class, which makes it easier for the teaching staff to identify errors.Also, one of the most important aspect is that this institute provides vital facilities, such as a working internet connection, well-lit and hygienic class with practical learning equipments installed.
My time here at GEC has proven to be quite the experience, not only did I manage to pass my IELTS Exam and score much higher than I expected, but I also got to interact with students from outside of my country, and this has helped broaden my perspective. Truly, studying here is worth it!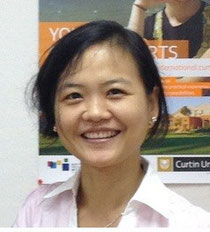 Wint Thu Niang, Myanmar
I originally applied to study at Global English Centre for 4 weeks but decided to stay here longer, now I have been here for almost 3 months in the IELTS program. It is really fun studying at GEC, everything is really close and it is easy to get around and very relaxed! I am going to work here and open a new company and have to do IELTS to improve my English. It's really important to me because I came to Malaysia to improve my English.